1998 Winnebago Itasca Sunrise Review
While the 1998 Winnebago is a little more than 16 years old, it has some good features if you are looking to buy one compared to a newer motorhome for sale. Like most motorhomes, this Itasca Sunrise has a lot of storage in the underneith compartments that really adds to what you can bring on your trip.
The interior is pretty much what you'd expect from a motorhome that's a little older. Because there isn't any slide-outs, the space inside is a little bit limiting. After walking around some newer motorhomes or fifth wheels that have slide-outs, you will instantly notice a huge difference in space. The interior design and color scheme is dated, but it doesn't look bad as the sunrise styling nutral brown mainly.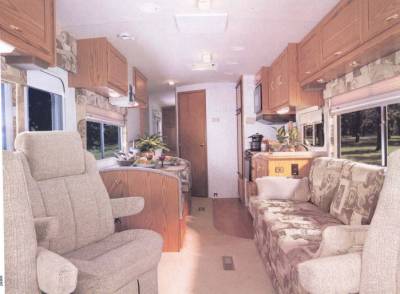 Have you been inside the 1998 Winnebago Itasca Sunrise Before? What are your thoughts on it? Write your comments below!
By accepting you will be accessing a service provided by a third-party external to https://coloradomountainrv.com/