2008 FLEETWOOD REGAL 325RKTS Review
This Fort Collins, Fifth Wheel by Fleetwood is a really nice 36' RV. The Regal 325RKTS is a fully contained RV that can accommodate up to 6 people and comes standard with two slideouts. The exterior design is pretty standard for fifth wheels with a white base and a multi color design on the side to give it some accent. Both slide outs are on the driver's side while on the passenger side the awning is located. I really like this design as it give you a larger awning more room under the awning side to camp out.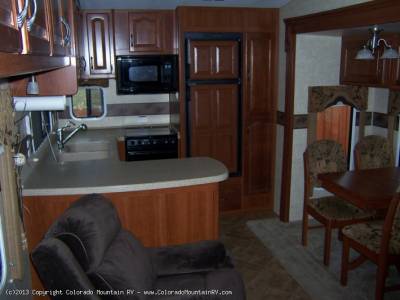 The interior of the 325 RKTS is really comfortable and has a home like feeling. The kitchen has a wrap around countertop for quite a bit of room. The only thing that I didn't like about this RV is that it seem to have smaller windows compared to some of the other fifth wheel's that I've reviewed.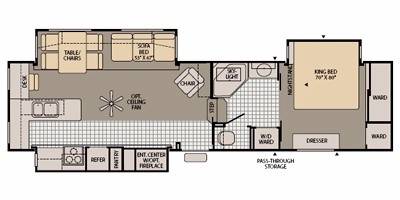 Other than that, I think that it is a really nice fifth wheel for your family.
Have you stepped inside a 2008 Fleetwood Regal 325 RKTS? What are your thoughts?
By accepting you will be accessing a service provided by a third-party external to https://coloradomountainrv.com/